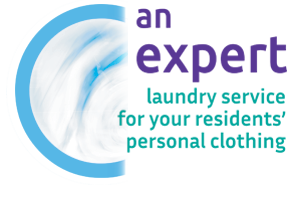 For the freedom and peace of mind of your teams and families
For the satisfaction and wellbeing of your residents
Traceability
is at the heart of our organisation
All laundry is identified with the name of the resident and the establishment.
Information about specific items (type, condition, treatment…) is recorded in our database.
All cleaning cycles are recorded. Each item is tracked individually
The Customer Space allows you to access this information 24 hours a day, and track your service in detail
Hygiene
is central to our approach
Bulle de Linge guarantees the microbiological quality of laundry and therefore protects your residents and staff.
The risk analysis and biocontamination control system (RABC) was assessed and deemed to comply with the requirements of standard EN 14065-2016 (certificate of compliance issued by Bureau Veritas Certification).
Service
is a key commitment
Our network of production sites ensures we can offer a local service
Frequent and regular trips to your establishment to collect dirty laundry and deliver clean laundry
all year round, without interruptions
The Bulle de Linge Customer Service Department maintains a close relationship and is available at any time to form a real partnership with each residence.
Bulle de Linge assists the establishment – notably by training staff – to organise the resident laundry service
Billing is monthly, clearly explained and adjusted to respond to your financial constraints
Service commitments are listed in a Charter between the resident, establishment and Bulle de Linge
We care about
sustainable development
Clear social responsibility: creation of local jobs (over 600 jobs created in 15 years), initial and ongoing training, employment of disabled workers, friendly and respectful working conditions
Controlled production: quality control of wastewater, controlling and reducing energy consumption through the implementation of technological innovations, development of recycling
Optimised logistics: delivery vehicles are restricted and replaced every 3 years, distribution agents are made aware of eco-driving styles and delivery rounds are studied to limit the environmental impact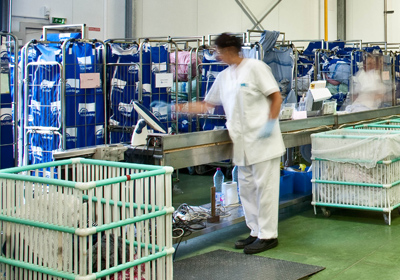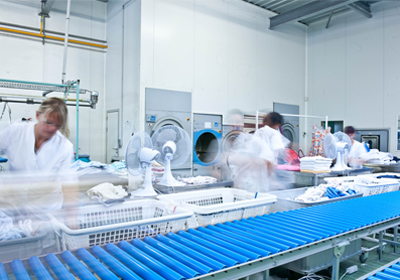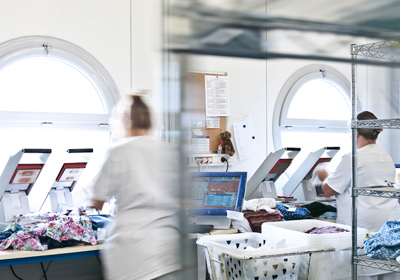 Whether you are an establishment for the elderly, disabled residents
or even a nursery, we have a solution adapted to your needs and we can offer a comprehensive service.
We can also launder:
bathroom linen: bath towels, flannels…
kitchen linen: tablecloths, serviettes, bibs…
household linen: blankets, quilts, pillows, curtains, drapes…